About
Ken Morico is a consultant, investor / trader, and entrepreneur. He's an award-winning digital expert advising Fortune 500 companies, celebrities, startups.
---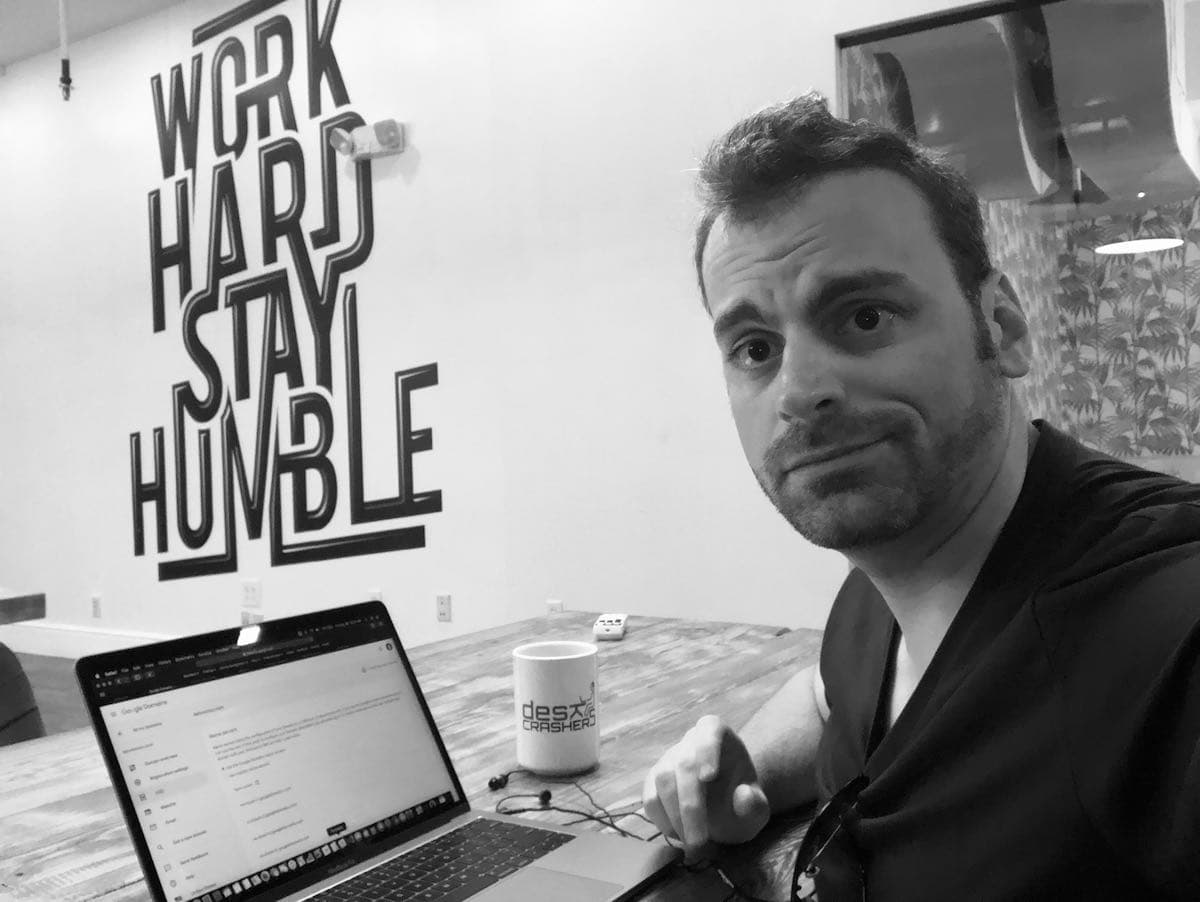 My name is Ken Morico and I'm a consultant, investor / trader, and entrepreneur. I've advised Fortune 500 companies, celebrities, startups, and high net-worth individuals while empowering millions online with insights on my blog and social media.
I specialize in Web development, digital marketing, and strategy. I've won 15 awards and now focus on award-winning smiles for my clients.
I've been an active trader since 2005, which along with consulting, catapulted me into full-time entrepreneurship and financial independence in 2018.
In 2020, I founded a new consulting & media company, ETHOS DIA LLC based in Houston, TX, USA.
I am a husband, father, dog owner, and religious person.
My website and social media accounts serve as platforms to distribute my insights on:
Entrepreneurship
Internet Trends
Marketing
Finance
Lifestyle
I hope you'll stick around and follow me, work with me, or just say hello. 🙂
---
Use your mind & courage as MACHETES to clear a path to achieving new and uncomfortable personal and professional goals.
Start and the unseen path will become visible.

Ken Morico
---
Ken's Story
Early Life
I grew up in New Haven, CT. As a youth, I was an early entrepreneur knocking on doors asking for jobs mowing lawns and shoveling snow in my neighborhood. Adjusted for inflation, it was a lot of money!
I had an interest in computers at an early age. I first learned programming in 7th Grade on a TRS-80 computer (Tandy Radio Shack). I also had an interest in literature and writing.
After learning I scored extreme gifted-level intelligence by taking an individually administered test performed by a school psychologist, my parents and I decided private high school was the best option for me. The psychologist said I was the 2nd highest scoring in her years of testing and said, "Ken can do anything he wants." I enrolled at Fairfield College Preparatory School, a NYC metro area Jesuit school, where I took a NYC transit train. I was excited by the bustle and energy on the train and going to school felt like an important endeavor (surrounded by power suits!). At the school I was enrolled in the honors English program. After high school, I attended the University of Connecticut at the main campus in Storrs, CT. I was a columnist for The Daily Campus, the school newspaper, and received an award for my writing.
With an interest in both computers and writing, I majored in English and Journalism. With the Internet just starting to emerge, I was saddened by the fact that no University courses existed where I could study Web development, Web Design, and e-commerce. Not willing to accept a college education without studying the world-altering shift coming, I sought out advisors at the University of Connecticut. I was directed to a professor in the Communications department that shared my enthusiasm for the study program. We worked together to build the first independent study program in this area and outlined courses just for me. I created live Web sites with thousands of visitors and presented my projects to my professor. He was very impressed and I received a 4.0 in those studies.
Early Career
I started my online presence in 1999 with my website, KenMorico.com. It caught the attention of dot com startups through my use of content marketing and cleanliness of design for the site. I freelanced while in college and just after college. In January of 2001, I moved to Santa Monica, CA. The economy was shaky after the dot-com bust but I managed to find some high-paying technical writer jobs. In addition to working corporate jobs, for fun I was performing poetry readings and continued writing. I freelanced for the Los Angeles Times, wrote poetry (archived at the National Archives of Canada), and blogged during my stay in California. I enjoyed walks on the Venice Beach boardwalk and hiking / biking in the Santa Monica Mountains.
After 9/11, the economy in California deteriorated, and I was still early in my career, so I couldn't justify the high cost of living. I had considered investing and day trading since I had an interest in it, but I didn't have the capital to make it work.
Mid Career and Corporate Life
Around 2004 I moved to Houston, TX. I built a career in Web development working as an employee for a few successful businesses.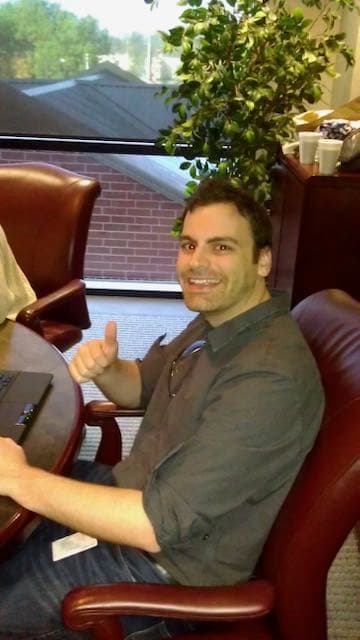 From 2004-2018 I won 14 Web awards and also solidified digital marketing skills by becoming Google Analytics certified and managing millions of dollars of digital Ad budgets for Web search and social media.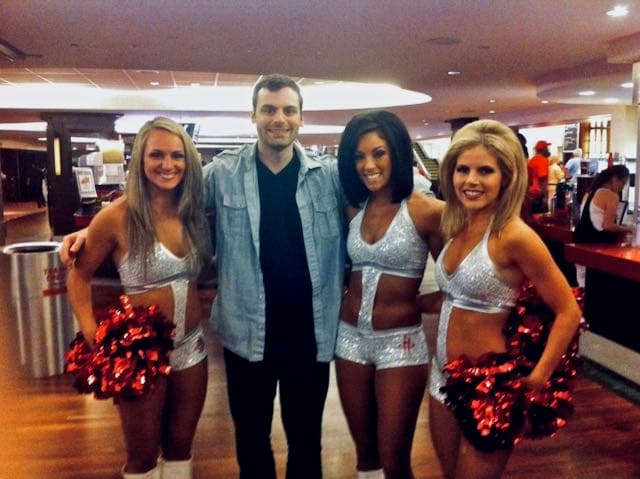 Always eager to try new technologies, in 2012 I started coding iOS apps and WordPress plugins. My "Chickenbone Chuck" app went live on the Apple App Store and was featured for 10 days ( rated 5 stars). My WordPress plugins were also popular and were rated 5 stars.
Entrepreneurship
From 2005-2018 I studied investing and trading. I saw trading and investing as a life skill that could be utilized my entire life. Success with investing coupled with an urge for entrepreneurship, I set out to work on my own. I received no support from friends and family. Everyone thought I was crazy. I made my entrepreneurship lifestyle work. From 2018-2020 I was freelancing (Web development) and trading / investing / blogging.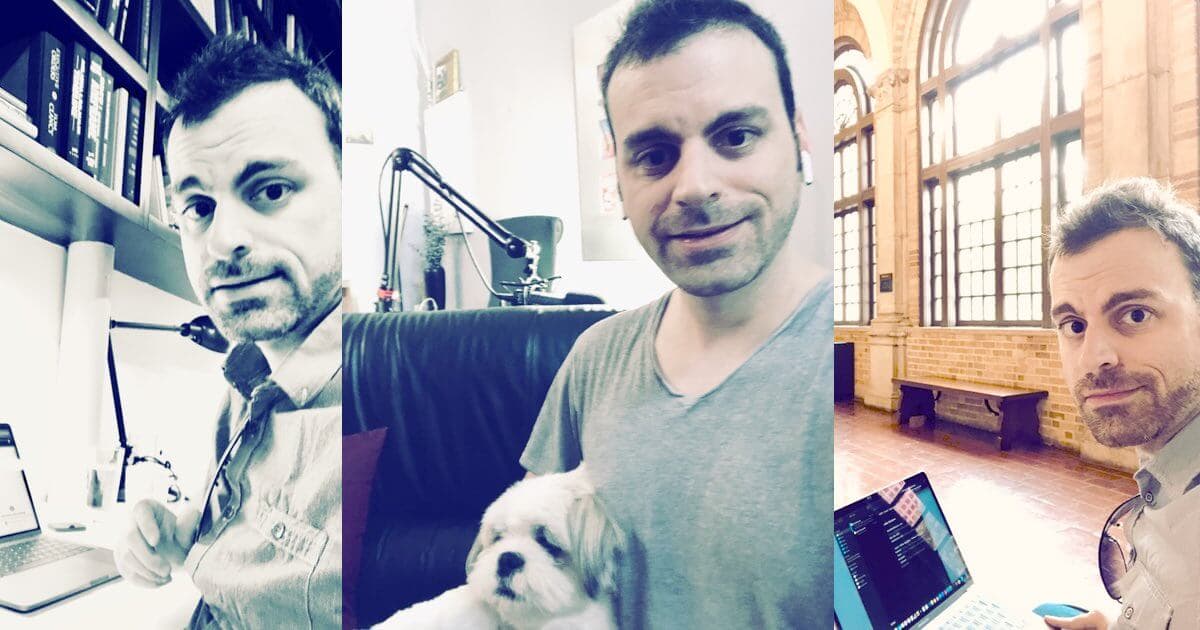 In 2020, I decided to create a new media and consulting company, ETHOS DIA LLC. I am currently focusing on this company serving clients and bringing insights and learnings to the world via my blog and social media accounts.
The Future
In 2021, I welcomed my first child after 9 years of painful failures, miscarriages, projected total failure prognosis, and nearly a million dollars spent in medical bills for doctors around the world. I learned miracles happen. The timing isn't always up to us.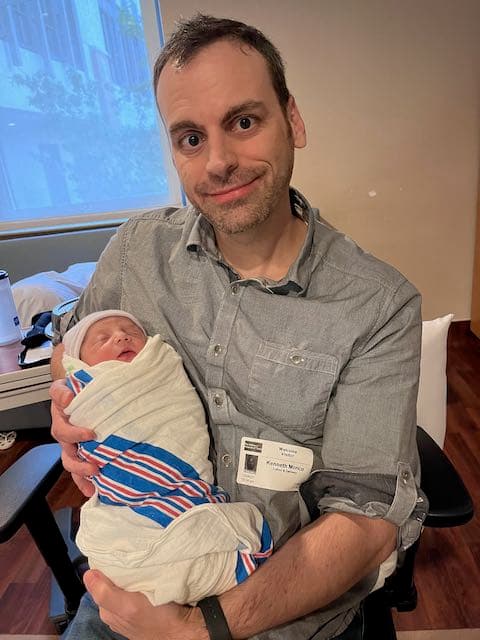 The future is unwritten, but… I have a plan 🙂
...I hope you'll stick around and follow me, work with me, or just say hello. 🙂
Testimonials
Ken is the most capable and intrinsically curious programmer I know. When he's not working on assignment, you can find him keeping up with industry trends, best practices and the latest technologies. I know that if I've just read about a new web development in the trade pubs, I'll find out that Ken is already toying around with it, if not fully implementing it for clients. If you need a serious programmer, Ken's your man."
-Hal Werner, Blogger & Corporate Social Media Specialist
Just listened to your latest podcast. Nicely done and very informative! Can't wait for the next one."
–Chris Donaldson, Hand Crank Films
Ken's blog is CHOCK FULL of great info! IMPRESSIVE"
–Julie Ziemelis, Social Media Expert
Clients
A few past clients:
About the Blog
I started creating content manually in my college apartment in 1999 using basic HTML tools and my 1 megapixel Olympus digital camera. Few blogs existed in 1999 (today there are millions) and they were hard to create, limiting access for many. This allowed my site to rank well with just my personal brand – kenmorico.com – YES! It's been active since then. I've posted my learnings and insights in the areas of:
Entrepreneurship
Internet Trends
Marketing
Finance
Lifestyle
You'll also find a podcast and videos embedded in some blog posts. I utilize some of my insights on this blog, in my 1:1 sessions with clients where I help them succeed in e-commerce, their social presence, and their personal branding home base like kenmorico.com.
I feel compelled to share my thoughts and tools in the original spirit of the Internet. The Internet is the great penny jar – take a penny, but remember to give a penny in return. You can blog like me using my gear and techniques by checking out my toolkit.
When you're ready, you can read all my blog posts at kenmorico.com/articles and bookmark the page or subscribe / follow.
Let's Talk / Contact Me
Need just a little expert help? Schedule a consulting session now.
I'm Interested;
Let's Talk