1 Billion+ Users (Harness LinkedIn's Power)
Linkedin is now more important than ever before for personal branding and SEO. With over a billion users, it's a great way to reach new clients, customers, and employers. Learn how to leverage LinkedIn's new features to improve your personal brand and SEO.
---
Now is the time for LinkedIn. Yes, I'm kicking and screaming. It's "cringe" as the kids say. We've hit a tipping point; its utility and influence can't be ignored any longer.
It's over a billion users strong at this point and there is a confluence of factors why we need to take it more seriously now. I'll explain how we can harness it's power to strengthen our personal branding & SEO while making more connections / sales / customers.
Here's what's happening:
1+ Billion users
9 consecutive quarters of accelerating member growth in Q1 FY24
Google Helpful content update is giving priority to LinkedIn content in Google Search - something it hasn't done before
Macroeconomic turning point - still demand for jobs but layoffs and future layoffs mean the push/pull effects will draw more users and more engagement
More tools on platform - it's a much better content platform today than it was years ago
Here's some stats from LinkedIn: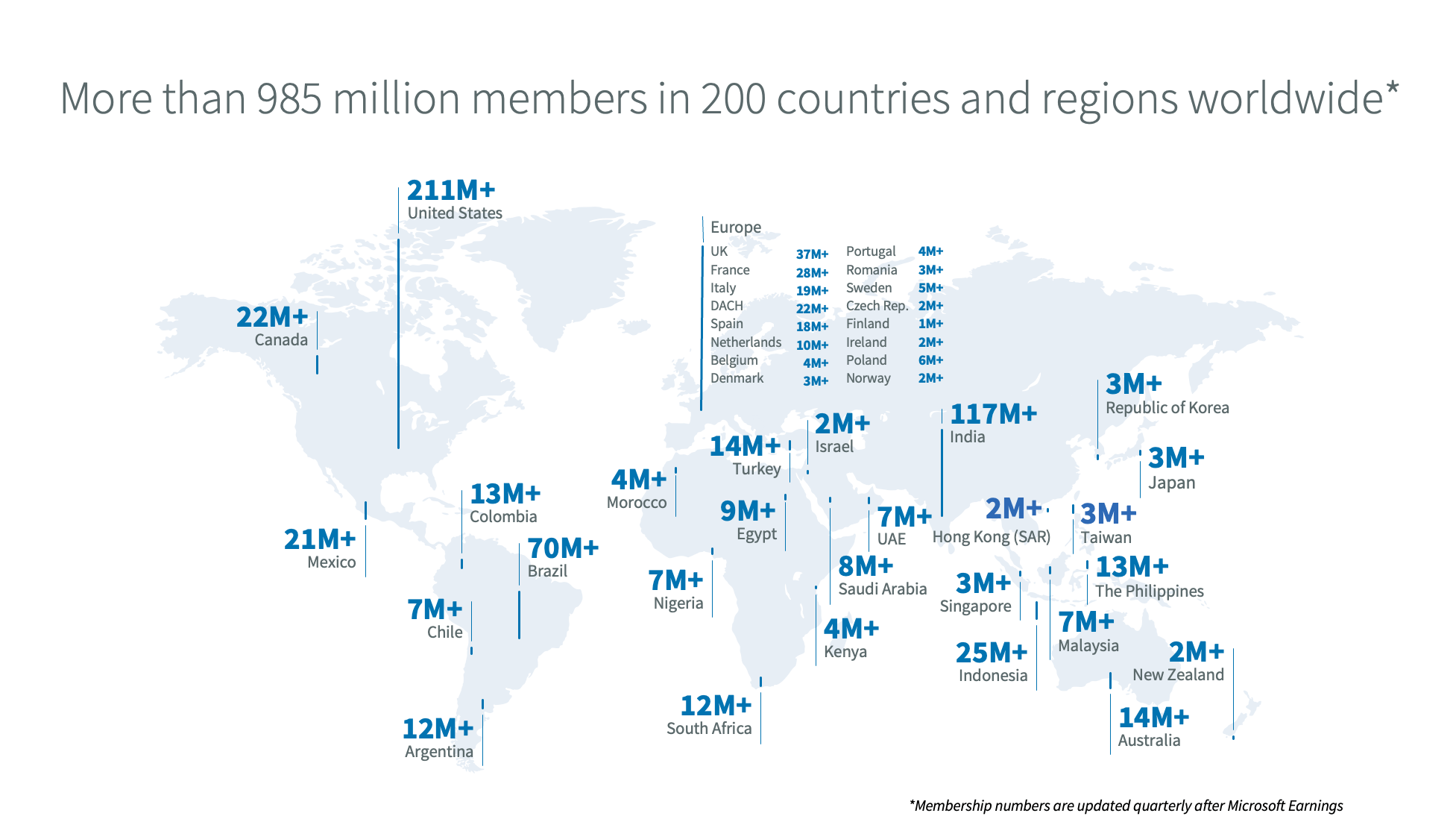 More Users, Fewer Problems
I've seen it turn into a real social network - with more users, content creators are taking it seriously and creating engaging content that's useful. I've seen Facebook posting decline in my network and to some extent, Twitter / X as well. Posts that are duplicated from Twitter / X to LinkedIn are getting more engagement on LinkedIn for media sites and industry sites I follow.
As with all social media networks, they are only really useful or worthy of your time if there are many users and they engage on the platform.
Content with Reach - LinkedIn for Personal Branding & SEO
With Google's Helpful Content update for search, it is now surfacing LinkedIn user content because of the site's authority. In the past, I've noticed some great content on LinkedIn, but it would never surface in Google Search. That's been fixed.
How can we leverage this? Post on LinkedIn and reference your own article on your own site. From that article, link to landing page where you sell a product or service.
Macroeconomic Turning Point
With some industries strong while others weaken, it creates a Goldilocks time for LinkedIn. People NEED LinkedIn - in fact, there was a 55% year-over-year increase in LinkedIn Premium sign-ups in Q1 FY24.
People will pay social media? Yes, especially when there's utility. People vote with their wallet. Take notice.
More Platform Tools
I'm really enjoying the Newsletter feature of LinkedIn. I can subscribe to influencers I follow and see their newsletters in one place or via email. I can comment and see other users' comments -- something not easy to do via a traditional newsletter.
Of course, LinkedIn supports vertical video and I suspect it will promote it even more as we move to a more video-first environment, but for now, LinkedIn is great for office professionals because text-posts can get great reach. Plus, you can blog an create articles with LinkedIn Articles.
Conclusion
All these factors can increase our personal brand on LinkedIn. Increased visibility in Google Search means our LinkedIn Profile will be prioritized when clients / customers / employers search for us by name, and when we write content on LinkedIn, people will find it beyond the LinkedIn platform.
I think now is the time curate our LinkedIn feed, add contacts from other social networks that have a LinkedIn presence, and subscribe to newsletters.
For help with your LinkedIn presence as well as a content strategy and bespoke tools to maximize your impact, reach out for LinkedIn consulting. The timing is perfect.
The Morico Letter - 11/18/2023
Want to share this issue of The Morico Letter via text, social media, or email? Just copy and paste this link:
https://kenmorico.com/newsletters/1-billion-linkedin-users
---
As always, thank you for being a subscriber. Comments? Just reply to this email. If you need 1:1 guidance for growth marketing | website development | business coaching, let me know.
This newsletter is community-supported. Would you consider donating to help me empower others w/ important messages of life-changing productivity, business strategy, and self-development? Choose an amount to donate.
Stay strong and I wish you luck in your journey.
Regards,
Ken Morico
View Previous Letters
---
---