Newsletter - The Morico Letter (Business & Personal Growth)
Grow your business, boost productivity, and improve your mindset with actionable tips. Learn more and subscribe here to get the edge you need to win.
---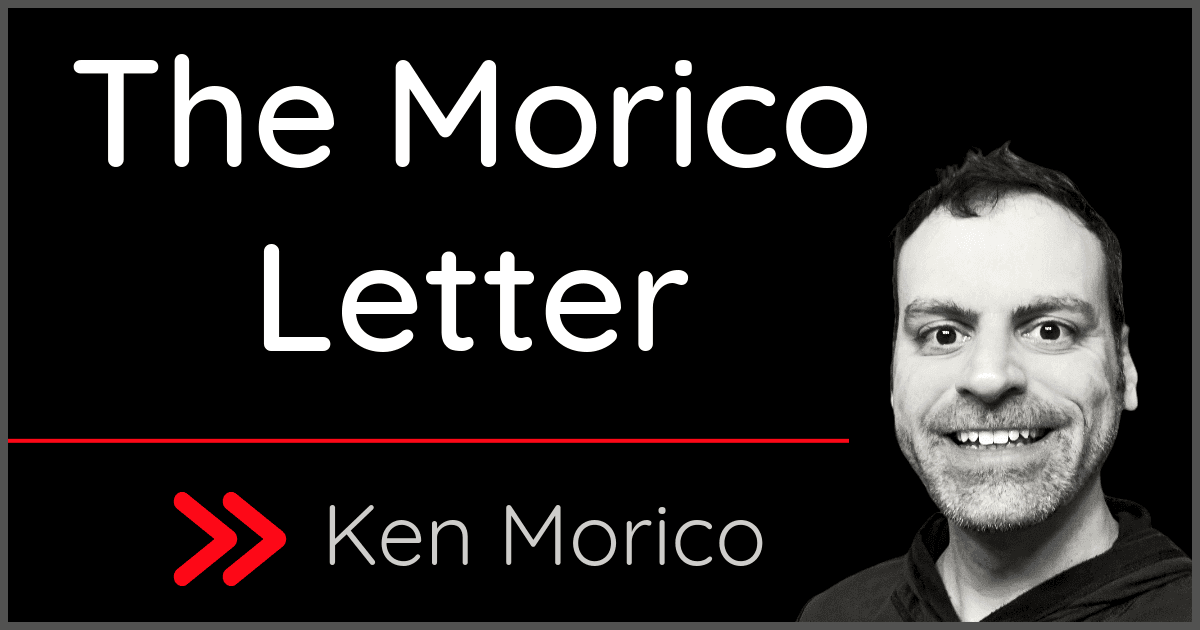 Join 1k+ subscribers acting on 5+ business growth, personal productivity, and mindset tactics every other Saturday. Actionable and tailored for new economy innovators harmoniously integrating work + personal aspects to achieve a fulfilling life.
Why Subscribe to The Morico Letter?
Learn my technical tricks for succeeding in the digital space based on my experience working for Fortune 500 companies in digital and marketing divisions.
Gain insights into solopreneurship from Ken's success growing an independent business - a Texas-based LLC.
Mindset methods to keep focused.
Personal growth tools and tactics.
100% client satisfaction rate - I share methods to keep clients and drop the burdensome.
End result - I'm living proof my methods work: I'm fit, stunningly healthy according to doctors, financially independent, and have the best site in the industry - Google me for proof.
---
All Letters
Additional Reading
Go in-depth with articles - See all articles